ns 3 delivers
BEYOND
CUSTOMER
REQUIREMENT
thru AI platform
Located in Cheongan, Chungcheongbuk-do, ns 3 campus (nepes laweh) is the starting point of nepes's road map for the acceleration of growth in the field of global system semiconductor. We will accomplish the mission of nepes a "company to deliver beyond the customer requirements through the cutting-edge AI factory to be established in the campus."
Year of Construction

2020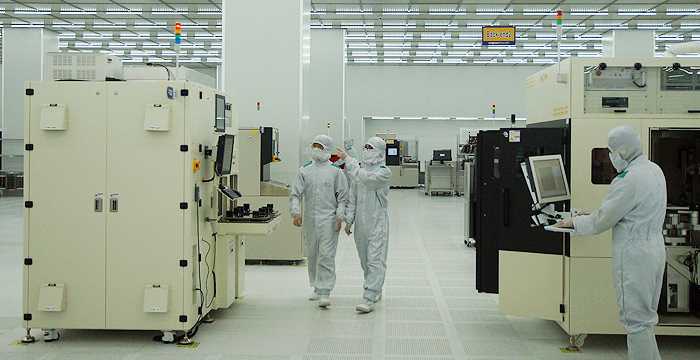 PRODUCTION

QUALITY

SECURITY

LOGISTICS
Mecca of System Semiconductor

Cheongan Campus
Cheongan Campus is the world's first packaging foundry fab where the mass production of 600mm FOPLP is available. In the age of Cheongan, nepes leads the new semiconductor package ecosystem that it will face in this era of new normal, providing customized turn-key solutions of FX series.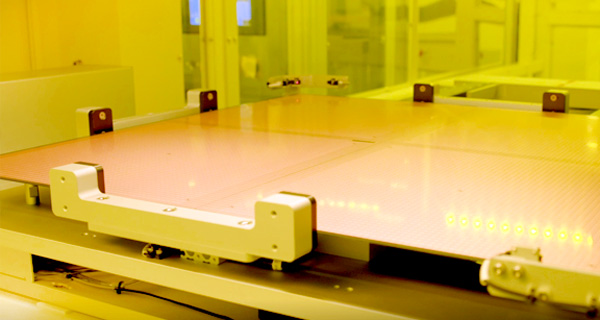 nepes's
AI FACTORY

solution

nepes is making efforts to reinforce its digital competitiveness with the AI factory strategy, wherein its accumulated cutting-edge know-how on semiconductor packaging is converged with the technologies of IoT, big data, and AI.
Test Automation

AI Vision inspection
Integrated Security System

AI CCTV
Semiconductor Process Control

AI Laser marking

Plating Solution Monitoring

Moving Path Tracking
Logistics

Equipment Operation

Safety Distance

AI Packing inspection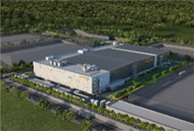 Cheongan Campus
Address 30, Nepes-ro, Cheongan-myeon,
 Goesan-gun, Chungcheongbuk-do

Tel+82-43-240-8500 (trunk line)

Fax+82-43-833-9490
Management Support Division
Panel Level Package(nepes laweh)
Divisions of Semiconductor Sales, Marketing, and Quality