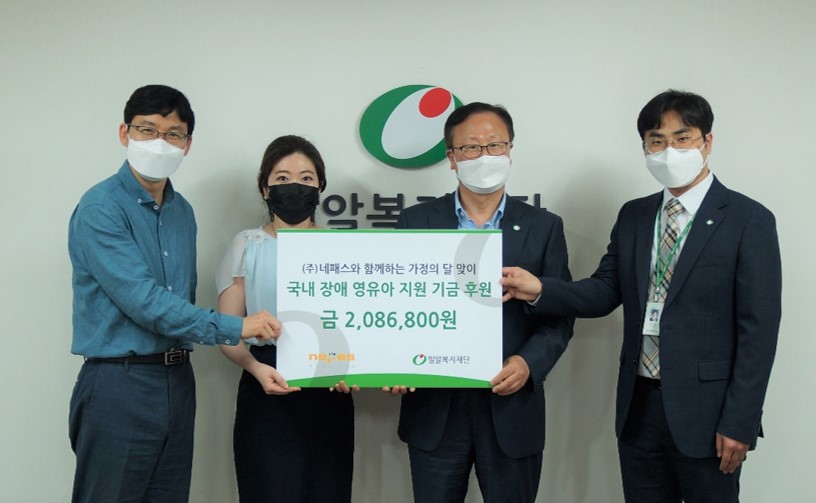 On May 24, Nepes delivered donations for the treatment of children with disabilities through the MIRAL Welfare Foundation.
The Contactless online auction bazaar was held from April 25 to 30 to mark Family Month in May. It was conducted by taking pictures of goods using the Yammer community tool and presenting prices in comments.
A total of 48 items, including small home appliances, backpacks, and golf clubs, were registered at the bazaar, achieving a total profit of 1,043,400 won.
Nepes raised a total of 2,086,800 won in donations under the 1:1 matching grant fund system for companies and staff and donated it to the MIRAL Welfare Foundation to support treatment costs for children with disabilities.