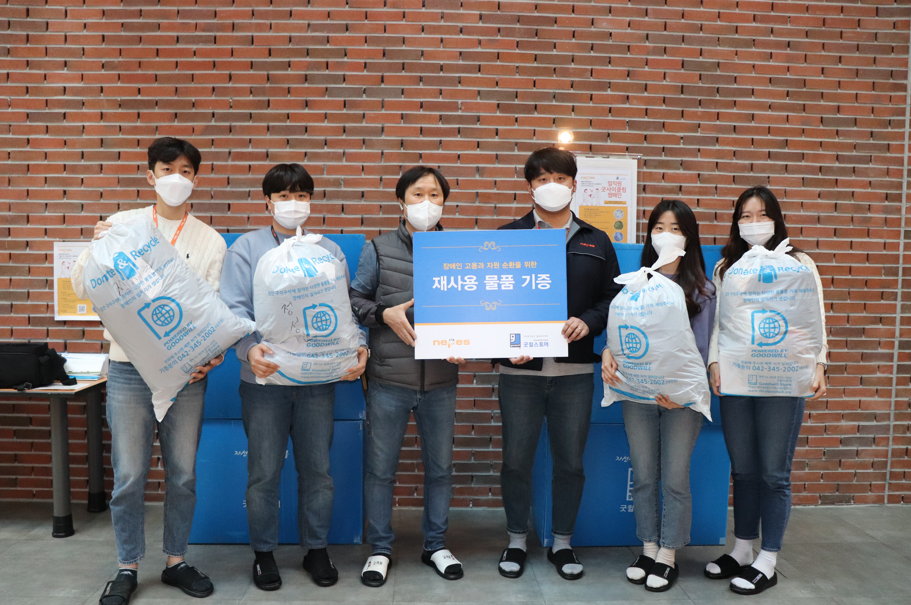 Nepes has been campaigning for 'Good Cycling' for two weeks from March 7 to 18.
The Good Cycling Campaign was prepared to encourage Nepes staff to participate voluntarily by emphasizing the effect of job creation and recycling of disabled people through product donations.
This is not used by 40 staff, but it has donated 916 items including clothing, miscellaneous items, and household appliances that can be reused. The donated items were delivered to the MIRAL Welfare Foundation Good Will Store.
The Good Will Store is a place that sells and reuses items donated by individuals and companies and supports resource cycles, and 273 disabled people are working in 13 stores.
The goods Nepes donated through this campaign will be sold at the Daejeon and Gangnam stores, and the proceeds from sales will be used for salary support purposes for disabled employees.
Nepes has been doing Goodwill Store goods donation activities since the last 2019 and continues to cooperate with the disabled for expanding employment and resource circulation.