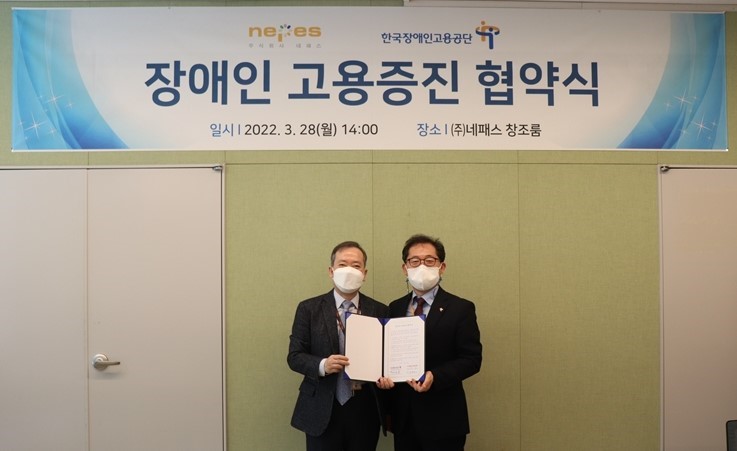 Nepes signed an agreement with the Korea Employment Agency for Persons with Disabilities(KEAD) for the Disabled to promote employment of the disabled on the 28th in the creative room of the ns2 campus.
The signing ceremony was attended by Park Hyung-gun, president of management support, and Cha Jeong-hoon, director of employment promotion of the KEAD, and agreed to cooperate to create and support high-quality jobs for the disabled.
According to the signing of this agreement, Nepes plans to establish and gradually expand an orchestra composed of members with disabilities to support job creation in the field of culture.