Nepes, a semiconductor back-end service(OSAT) company, is strengthening ESG(environmental, social, and governance) management centering on the management philosophy of Chairman Lee Byung-koo. All employees are participating in social contribution activities under one of the corporate management philosophies, 'Volunteer life'. In addition to the existing semiconductor back-end service business, Nepes is advancing into eco-friendly businesses such as secondary battery parts business, while steadily increasing the recycling rate of waste and paying special attention to reducing environmental pollutants.
◇ 80% of employees are local talents… Social contribution activities continue every year
Chairman Lee Byung-koo, who founded Nepes in 1990, believed that coexistence with society is essential for a company to grow continuously. Chairman Lee's management philosophy is that just as the water in a pond rots when it accumulates, the company's internal funds must also be channeled toward society. In particular, he emphasizes the voluntary social contribution activities of his employees, saying, "It is more important for many employees to participate than to make a large donation amount."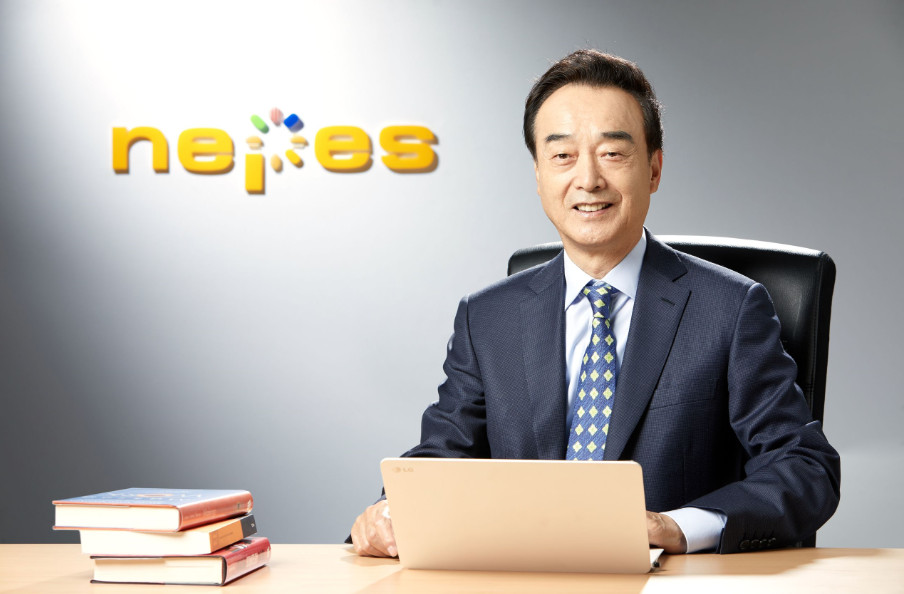 Lee Byung-koo, Chairman of Nepes. /Nepes provided
'n Nanum Seed', a social contribution activity of Nepes, contains Chairman Lee's management philosophy. n Nanum Seed, launched in 2009, is an in-house donation system based on a one-to-one matching grant, in which the company also adds the same amount to the amount donated by employees. As executives such as Chairman Lee joined, the participation rate of general employees is also high. According to Nepes, 920 employees signed up as of December last year, and the subscription rate is over 70%. The amount of donations has also steadily increased year by year, and the donation amounted from 16.88 million won in 2016 to 246.78 million won last year, more than doubled in five years.
Nepes delivers the funds collected through n Nanum Seeds to local groups and individuals every month. In addition to treatment and surgery expenses for economically difficult patients, it provides subsidies for the elderly and disabled households living alone. In addition, through the volunteer club organized by employees voluntarily, mentoring exchanges with students who grow up in difficult environments, briquette delivery, and kimchi delivery activities are continued every year. An official from Nepes said, "In the second half of this year, to celebrate the 31st anniversary of the foundation, we plan to donate the thank-you piggy bank collected by our employees to 31 individuals, institutions and organizations."
Nepes is also contributing to the local community by creating jobs. The number of employees increased from 758 in 2018 to 1,269 this year under Chairman Lee's management philosophy that the existence value of the company is 'job creation'. In particular, it is evaluated that it has contributed greatly to creating local jobs by hiring more than 80% of all employees as local talents. After receiving the Presidential Citation in the 'local job creation' sector in 2017, Nepes was also selected as an excellent employment company by Chungbuk Province this year. The long-term goal is to increase the number of employees to 10,000.
Nepes employees in volunteer work. /Nepes provided
◇ Waste recycling rate increased from 40 to 80% in 5 years
Nepes also takes the lead in preserving the local environment through waste treatment and recycling. In general, since the semiconductor industry uses a vast amount of purified water in the manufacturing process, a large amount of waste is inevitably generated. Nepes has established an advanced waste treatment system to recycle a significant portion of waste generated in the process. In 2018, the recycling rate of waste in Nepes was only 40%, but thanks to steady technological development, it increased to 80% last year. Only 800 tons (t) of waste are recycled annually.
Nepes plans to increase the recycling rate to 100% by spurring waste treatment research and development. In July, it was also selected for the government's clean factory development project and decided to conduct wastewater recycling research and development by 2023 together with the Korea Testing Laboratory (KTL). It took on the role of securing the raw water quality database (DB) by applying the wastewater treatment plant of Abspiel, an industrial filter manufacturer, to the manufacturing process.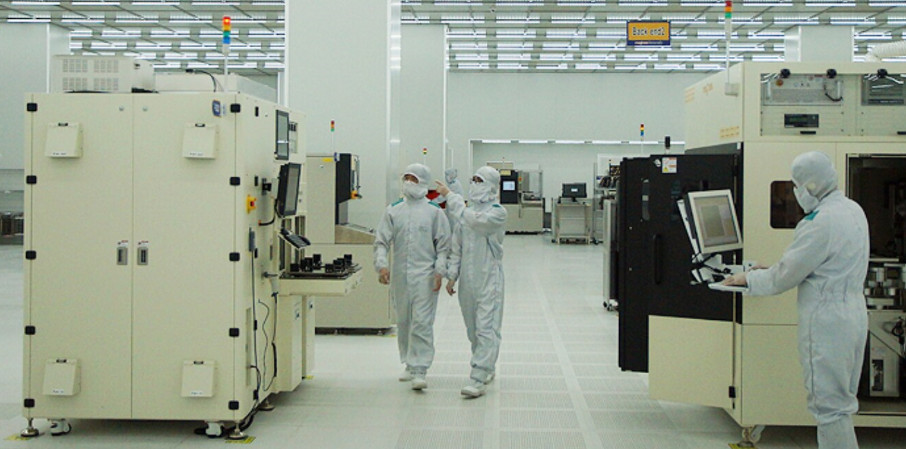 The ns3 campus of Nepes located in Cheongan, North Chungcheong Province. /Nepes provided
As the electric vehicle (EV) market is growing rapidly following the recent energy storage system (ESS), Nepes plans to increase its investment in 'lead tab', a key component of secondary batteries. The lead tab film is a kind of 'passage (terminal)' through which the secondary battery sends electricity to the outside, and is one of the essential parts for secondary batteries. An official from Nepes said, "According to the global energy conversion trend, the secondary battery industry is inevitably ahead of growth.
Nepes also showed a strong will for the eco-friendly business by increasing the proportion of the lead tap business. It plans to break up with the existing display touch screen panel business centering on its subsidiary, Nepes Yahard, and focus on the production of lead tab film. Last year, the annual sales of Nepes' rechargeable battery business recorded 11.9 billion won, up 55% from the previous year. The lead tab film produced by Nepes Yahard is supplied to large companies
Source: https://biz.chosun.com/industry/company/2021/09/05/Y5GUXNMS3JCUPBD4TBP2TPEVJ4/